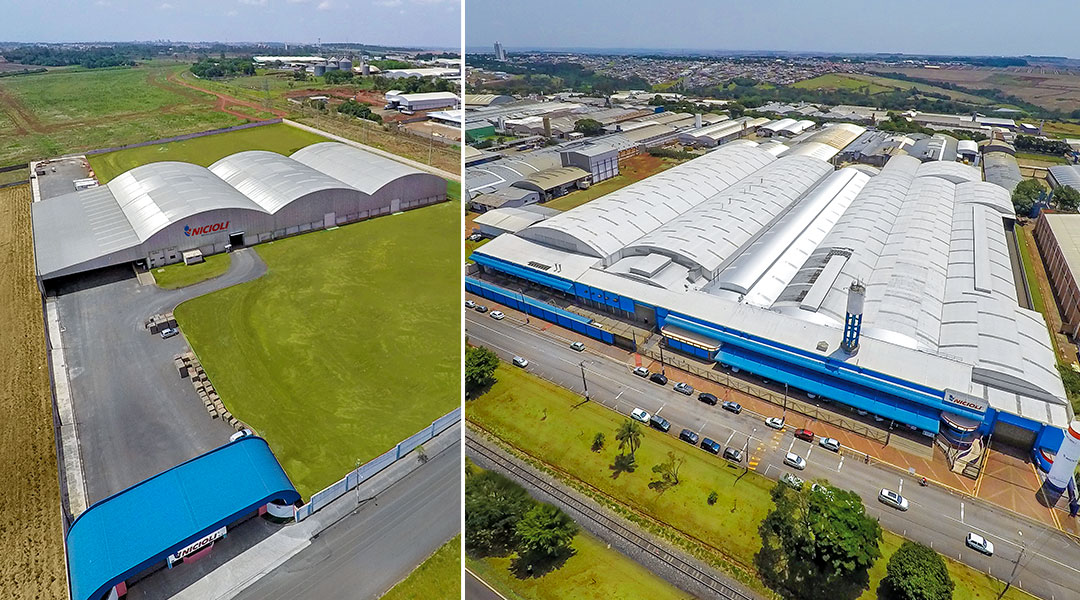 Structure
There are 26,500 m² of built area, more than 280 direct employees in full functionality, with a production line focused on Compact and Modulated kitchens, Kits and Glass-fronted Cupboards for Glassware.
Innovation, Creativity and Tradition.
A complete company made by people who master the technology of machines to the advantage of good taste and beauty.
Responsibility
Nicioli, much more than technology and machines, we are a living company made of men and dreams.
A company committed to its growth ideals, respecting the nature of forest reserves.
Logistics
Transnic Transportes is part of the Nicioli Group, with a privileged fleet of vehicles.
Safety, speed and quality across the roads in Brazil, and beyond borders.
Board of Directors
Marcos Nicioli – Chief Executive Officer
Sebastião Palhari – Chief Executive Officer
Irineu Antonio Borrasca – Executive Director

Mission
Satisfy customers by offering innovative furniture solutions for kitchens.

Vision
Be recognized as the most reliable company in the field of kitchen furniture business.

Values
Ethics
Honesty
Respect for People
Social Commitment
Sustainability
Respect for the Environment